أهلا بوحوش الأكاديمية طبعا أول حاجة .. أكيد هنا طبعا كلكوا إخواتى ,أنا أحب حاجة زى دى ومن قبل ما أتكلم عن الكومبو الى عملته بال بلاك وينجز أحب أعرف بس الناس إنى مش بحب الترويش أو حد يفكر يعمل نمرة عشان أنا لسانى طويل و واخد مليون بان من كذا مكان بسبب ناس بتعمل رجالة المهم  الناس هنا محترمة ده الى شايفه ... خلينا فالموضوع الأساسى معانا كومبو بيبدأ بالإيفيكت بتاعت شورا بس و بيه تقدر تعمل استدعاء لوحش مستوى 10 أو يولتيمايا تزولكين  
----------------------------------------------
The First Of All Summon Blackwing - Shura The Blue Flame .. Destroy 1 Monster And Let It Visit The Grave To Summon Blackwing - Vayu The Emblem Of Honor Whose Effects Will Be Negated And Will Be Able To Synchro Summon A Level 5 Monster .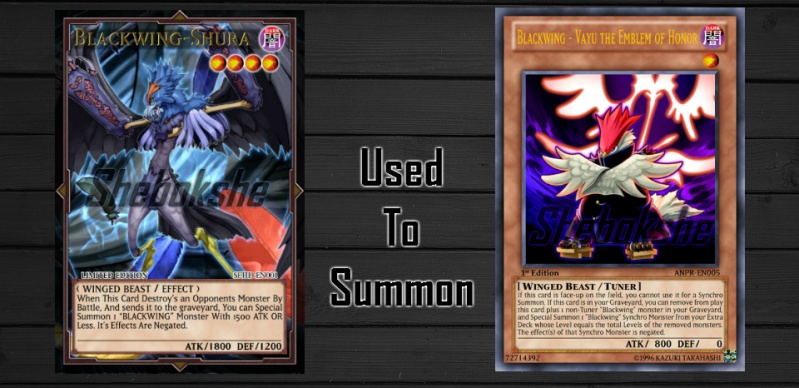 You Can Synchro Summon Assault Blackwing - Sohaya The Summer Shower And It Will Be Treated As A Tuner Level 5 Monster Then Banish Vayu From Grave With Shura To Special Summon Another Sohaya And It will be A Non Tuner Level 5 Monster.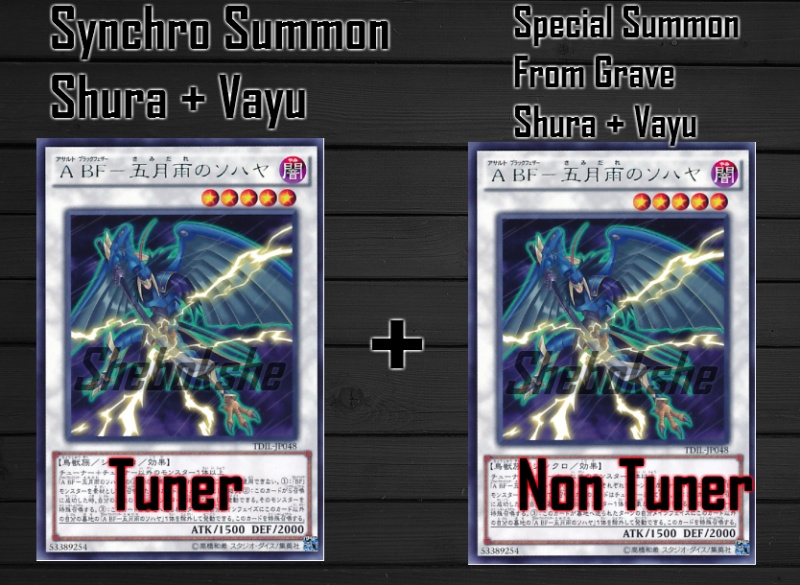 And Then You Can Choose As The Situation Is Summon Ultimaya Tzolkin To Use The Effect Of Him Every Turn Or Summon Any level 10 Monster In Your Extra Deck.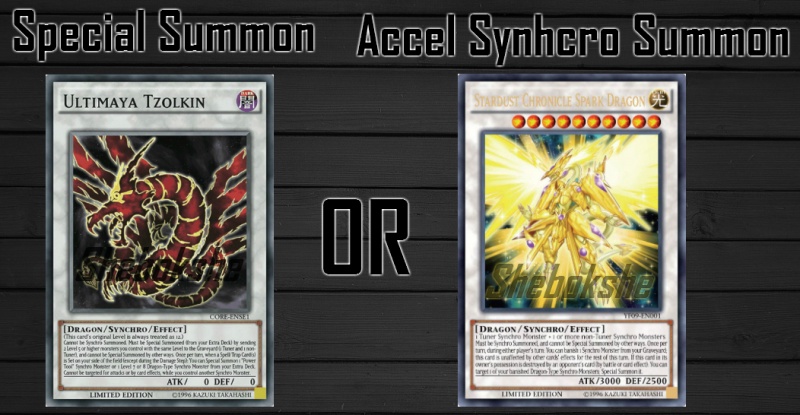 By The Way When Sohaya Goes To The Grave You Can Banish One Of the 2 to Summon The Other So You Will Be Having A Level 5 Non Tuner Monster .
I Know That Blackwings Are Not Used Too Much These Days So I Won't Expect That Someone Would Act Like " Heey Bro Who Will Use This COmbo?? xD " I Already Know I Just Wanted The People To Know About It And If You Already Know It .. So OK You Are good xD xD Have Fun With Your Day Guys I Hope You'll React To This Topic Positively .